Try Now
We create solutions and services to make organizations more perennial.
What do we offer?
Sign up and receive our contact for a presentation of our services and the Perinity platform.
In addition to successful cases, we make benchmarks with our customers, promote events to answer questions and make the platform available for use, in order to give peace of mind for decision making.
Our goal is to add value to your business, making it more perennial and safer. Count on Perinity on this journey.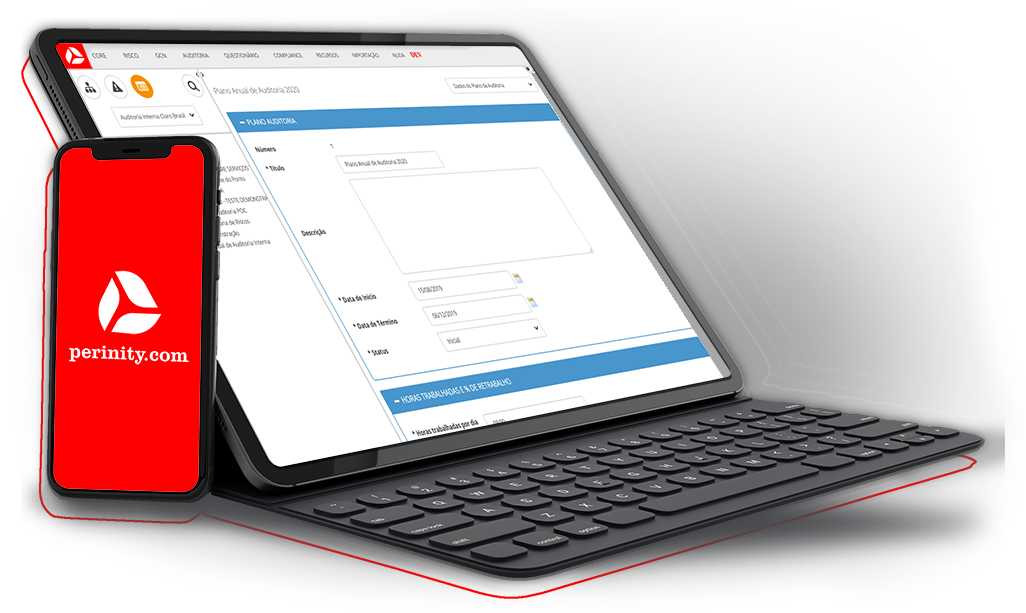 Strengthen all three lines of defense through effective and collaborative internal audit. Adequately plan and prioritize internal audits, time and tasks for internal auditors and achieve greater engagement from other areas in this objective.
Improve engagement of senior management and committees with audit work
Mature processes and establish analysis standards
Optimize the time for follow-ups and validation of audit points.
Participate in
our webinars
Analyze the current scenario and see that many companies need to improve their operational performance, in addition to knowing successful cases. Join our webinars, they're for free! 
São Paulo
Av. das Nações Unidas, 12901
Cidade Monções – São Paulo
SP – 04578-910
Contato
Atendimento:

09h00 às 18h00
Telefone +55 11 2369 2500
contato@perinity.com